Our Vision and Values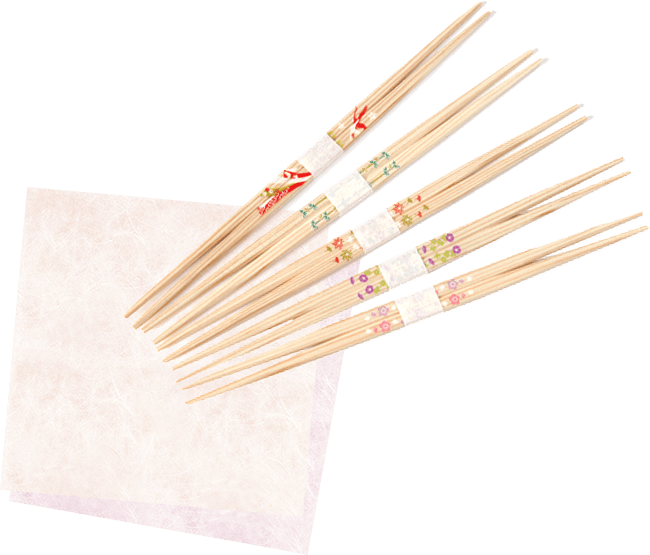 "Touching everyone's hearts through chopsticks."
Since the establishment of our company in 1910, we have been a supplier of people-and-nature-friendly products while upholding Japanese tradition and culture.
To ensure each and every customer's satisfaction with
our products, we bring you our mission statement:
We believe the customer always comes first.

We fully utilize a rich amount of information and research to make the best products that ensure our customer's satisfaction.

We closely communicate with our clients and artisans.

We build good communication with clients and artisans through sharing advice and ideas.

We offer our chopsticks at a fair value to our customers.

We determine fair prices for our customers based on modern pricing as well as ever climbing quality.

We carry out the stocking and delivery of all products for our customers.

By taking charge of the delivery cycle, we lessen the work on the customer's end.

We make an effort to develop unique products for you

With the help of workshops and craftspeople we plan new products based on the voices of our customers.
About Us
Company Name
WARIBASHI DONYA SAKAGUCHI SHOTEN
President
Norio Sakaguchi
Number of Employees
6
Founded
January, 1910
Corporate Address
〒638-0003
Zengi 68, Shimoichi-Cho Yoshino-Gun, Nara, Japan
TEL +81-747-52-2252
FAX +81-747-52-1030
E-mail info@hashidonya.jp